Mongos Machines
Version: Kontakt 4.2.3 / NCW / V1
Machine belong Mongo!
£15.00
Download Method: Kontakt Hub
Add to Basket
earn
45 kredits
Product Overview
"If you are like me and the name Mongo invokes visions of some big Neanderthalish type toddling about with a sampler saying 'Mongo sample good', you need to put that out of your mind; because their stuff is totally genius." – The Razorwire Ballet
THE DUST ORGAN
Sometimes even the best-intentioned people have lapses of good judgement. Letting Mongo take control of the lab (even briefly) may have been one of them. But hey, he was so keen…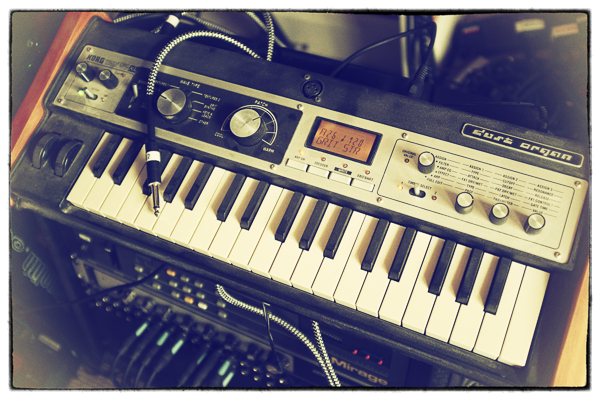 Mongo's Machines begins by sampling the patches Mongo has programmed on his Dust Organ (which is to say, his own personal MicroKorg, which he has extensively customised). The Dust Organ patches themselves are skewed towards the oddball end of the spectrum and often involve some degree of bit-reduction, waveshaping or drive effects. These starting-point waves then become part of a Kontakt framework which Mongo has lovingly hand-crafted with his very own thumbs. It's capable of being strange and mournful or randomly aggressive – just like Mongo himself. It is erratic and unpredictable – just like Mongo himself. But unlike Mongo himself, it is cheap to run, fun to work with and doesn't actually look that bad, considering.
STRANGE BOX OF TRICKS
The user interface (extensively, um, customised, I'm afraid) incorporates twin oscillators plus noise and sub, with quite a lot of modulation options; and then three further circuits – Angry (some kind of distortion, we believe); Samples (which is a further bit-reduction and mangling stage, with LFO and envelope control over bit depth); and a filter circuit that for some reason has "broken" written on it in red Magic Marker, even though it's not at all broken and works just fine. (It's possible that Mongo finds the sound of a four-pole resonant filter too subtle to hear. Or maybe "broken" means something different to him.) There are also some effects round the back, plus a panel labeled "Keep Out", which we advise you to leave alone.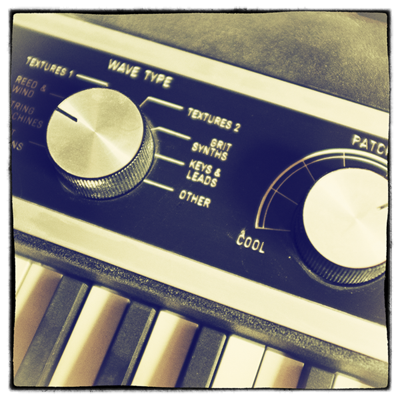 The end result is a truly strange little box of tricks that can turn its several hands to leads, basses and all sorts of angry on-the-edge-of-breaking-up nastiness, as you can hear in the audio demo. It's particularly good at uneven, wiry, eerie wanderings: if your bag includes scoring for post-apocalyptic wasteland computer games, you're going to like this one. Try not to think of it as a glimpse into the mind of Mongo – that's really not a happy thought. Instead, perhaps it's best to think of it as the musical equivalent of what might have been, had evolution taken a very different turn. Indeed, perhaps somewhere in a parallel universe, all this makes perfect sense. Or something. Who knows? We are, though, releasing it into the wild…